Power cable corona rings can offer good corona shielding effect during cable high voltage test.
It is easy to operate, convenient to move, and fast to install.
Here let HIGHV team introduce corona rings for power cable.
Then you will be able to get a clear and a crisp understanding of that.
A power cable is an electrical cable, an assembly of one or more electrical conductors, usually held together with an overall sheath. The assembly is used for transmission of electrical power.
Power cables are the heart of any electrical project. Whether it's an indoor application, an outdoor project, or whether it's for an underground, over ground installation, or for overhead power transmission.
Two of the best candidates for the role of electricity conductors include copper and aluminium, and that's why design engineers and power project managers use either an aluminum cable or a copper one.
Because of the characteristics required of a successful conductor, nonmagnetic metals are the best choice. So aluminium and copper offer good features.
The choice of why and when to use one or the other depends on the properties of each type of cable, including, environmental exposure, tensile strength, conductivity and weight.
Copper has been the standard material for power cables production for a long time. However, the aluminium power cable is quickly replacing it as the conductor of choice with low cost.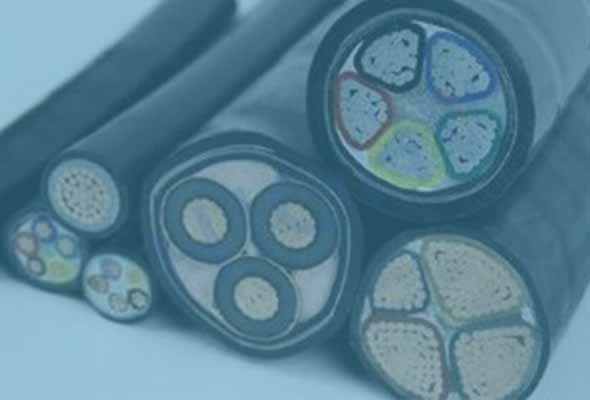 Why Use Corona Rings For Power Cable Test
High voltage can result in unwanted noise and corona.
Corona rings are needed to suppress the corona during high voltage power cable testing process.
Aluminum corona rings are common parts in impulse systems.
They are easy to operate, convenient to move, and fast to install.
As you know, polishing bright finish corona rings are used in power cables test which ensures testing project to run more smoothly, efficiently and safely.
When it comes to your power cables testing project, aluminum corona rings from HIGHV can help you finish all corona shielding solutions.
One of the main factors is the outside diameter of ring body, which have the main influence for potential gradient and corona effect on cables.
Some end users need more larger diameter rings for their project.
Here we should introduce our processing capabilities of the large outer diameter of aluminum corona rings.
The biggest outer diameter dimension of super aluminum corona ring is up to 16000mm.
And pipe inner diameter of aluminum corona ring is 3000mm. Wall thickness of pipe will be from 2.0mm to 10mm.
During the production process of corona rings, our team will check the sizes frequently and input our Just-in-Time record.
This could ensure all corona rings are within the good tolerances.
How To Design Corona Rings For Power Cable Project
Aluminum corona rings design is the basic and important part on power cable testing project.
At first, our professional engineers team will help customers choose the right material of aluminum corona rings.
Different grade aluminum materials have each advantages and functions.
Grade 3A21, 6061, 6063, 1060 aluminum are the main materials for these aluminum corona rings design and production.
HIGHV expert team will help statistic the installation data of aluminum corona rings on power cable head.
After all detailed information are confirmed, we will design the CAD or Solidworks drawings with customers engineers together.
Why Choose HIGHV Power Cable Corona Rings
When it comes to design and production of aluminum corona rings for cable main insulation AC voltage endurance test, HIGHV's 30 years of manufacturing experience will really show.
As the leading corona rings manufacturer in China, we help supply customers stable and complete corona shielding solutions here.
HIGHV engineers expert team are skilled at AUTO CAD, PROE, SOLID WORKS and UG software for your every power cable corona ring project.