Aluminum corona rings and spheres are the most important component to control the electric field on the head of power transformer bushings.
Aluminum corona ring is designed as a aluminum alloy toroid whose axis lies along the shank of power transformer bushings.
The three main design parameters of corona ring which determine the magnitude and location of maximum surface electric field are aluminum corona ring outer diameter, corona rings tube wall thickness and distance of aluminum corona ring from the high voltage end.
Impact of each factor is studied in detail while building the optimization model.
If customer's inquiry corona ring has same bending pipe diameter and size, then the aluminum ring will be produced as bend tubing process. If the corona ring outer diameter is big or it has no same mould in stock. Then the new mould of aluminum corona rings will be designed and developed.
If the mould is our stock standard, the mould is free of charge. If it is customized one, the extra high voltage corona ring design drawing and fee will be needed.
The mould of aluminum corona ring refers to the tooling used to produce ring in molding. Traditionally moulds have been expensive to manufacture and were only used in high-volume production applications where thousands of aluminum parts were produced.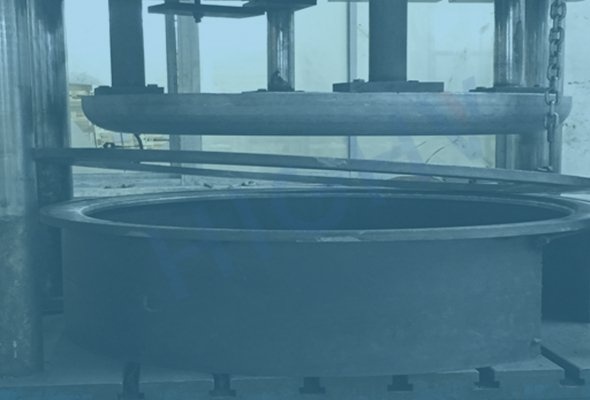 Moulds are typically constructed from stainless steel, pre-hardened steel, aluminum and copper alloy.
Aluminum moulds cost substantially less than steel ones.
The aluminum mould is used and machined with modern computerized production lines, they can be economical for molding hundreds of thousands of aluminum parts.
Aluminum moulds also offer quick turnaround and faster cycles because of better heat dissipation.
Copper mould is used in areas of the mould which require fast heat removal or areas that see the most shear heat generated.
Choosing The Right Raw Materials For Corona Ring Design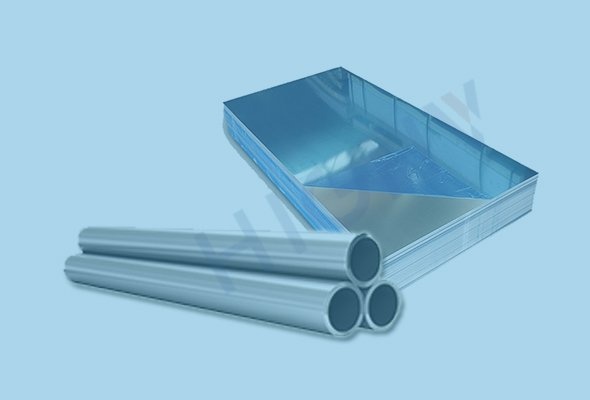 Aluminum alloy, it is a popular metal material to use for aluminum corona rings production.
There are main two kinds metal materials used in corona rings production.
It depends on corona rings design and manufacturing process.
Die casting rings materials are usually aluminum alloy A380 and ZL101.
ZL101 die casting aluminum alloy and A380 type die casting aluminum alloy can be used for die casting aluminum corona rings.
The custom big outer diameter aluminum corona rings are usually made from 6061 thin wall tubing or pipe that is formed and welded; with appropriate supporting brackets and other mounting standards.
In some conditions, the stainless steel materials will be used.
Aluminum Corona Ring Wall Thickness Design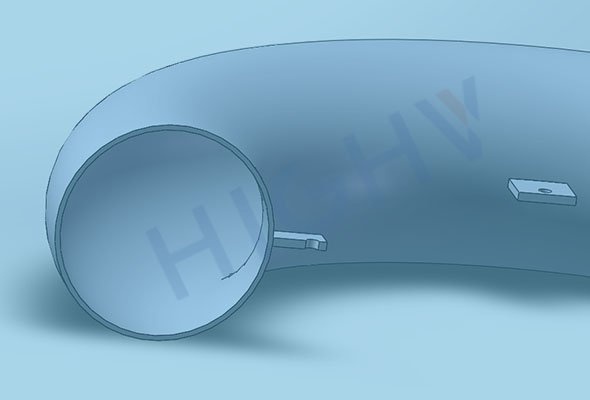 Aluminum die casting corona ring and grading ring wall thickness is standard in our Highv factory.
Here we should discuss the pipe bending and welding type aluminum corona ring wall thickness.
Wall thickness of bending and welding pipe will be from 2.0mm to 10mm.
Usually the 3mm wall thickness is for 1000mm outer diameter corona ring.
The larger tube wall thickness rings strength is high.
In a word, the wall thickness of tube will be designed and discussed with customers together.
Aluminum Corona Ring Outer Diameter Design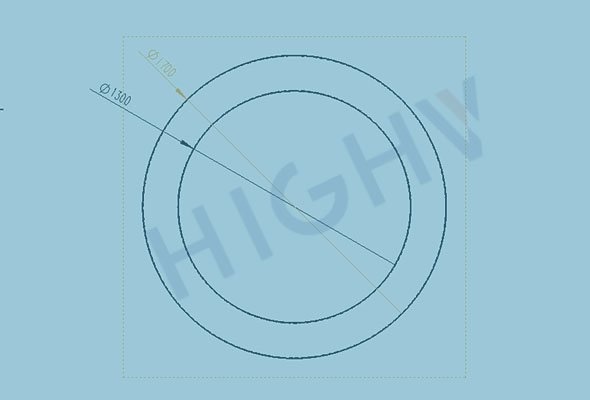 Outer Diameter of aluminum corona ring depends on high voltage grade.
As the high voltage level becomes higher, the diameter of the corresponding aluminum corona ring must be enlarged.
Corona ring with a larger outer diameter is better for corona shielding effects of tests.
Here we should introduce our design and processing capabilities of the large outer diameter of aluminum corona rings for power transformers.
The biggest diameter dimension of one ring is 16000mm. And pipe inner diameter of ring is 3000mm.
During the corona ring production process, our team will check the sizes frequently and input our Just-in-Time record.
This could ensure all corona rings are within the good tolerances.
Installation Distance And Dimensions Design
Aluminum corona rings installation distance and dimensions are the important factors which should be considered by us.
You need to think of the detailed installation size when designing the power transformer's bushing use aluminum corona rings.
The installation distance from bushing head to power transformer tank.
The installation dimensions of corona rings brackets or mounting plates holes with bushing should be designed.
Likewise, the structural analysis of the load needs to be analyzed for the integrity of the structural design.
Such as gantry crane size configuration, lift platform stability, lift wire safety confirmation, measuring device and equipment function, etc.
Brackets And Mounting Plate Design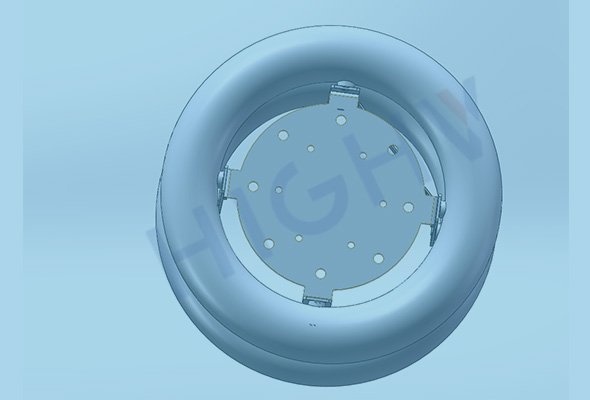 In normal application, customer only needs the single corona ring for project.
The single ring is polishing bright without any brackets.
Another one is known as corona ring set. It is also known as phase to earth ring set, which is used for special testing application.
So we should design brackets and mounting plates on aluminum corona ring set.
Four pieces same size brackets are welded on the ring body for connection.
And one piece mounting plate is connected with four pieces brackets.
Usually the mounting plate has some small holes for following installation.
Choosing The Right Design Expert
If designing the aluminum corona rings for power transformer's bushings still seems overly complex, the best thing to do is consult an design and manufacturing expert.
HIGHV is one such specialist, with years of experience creating aluminum corona rings for a range of customers.
Our professional engineers team are skilled at AUTO CAD, PROE, SOLID WORKS and UG softwares.
We are able to design, develop, produce and deliver aluminum corona rings according to customer detailed drawings, samples or just an idea.
We offer a reasonably priced fabrication service, with corona shielding components available in a range of aluminum alloy, copper and stainless steel.
Contact HIGHV team members today to get a quote or learn more about what we do.