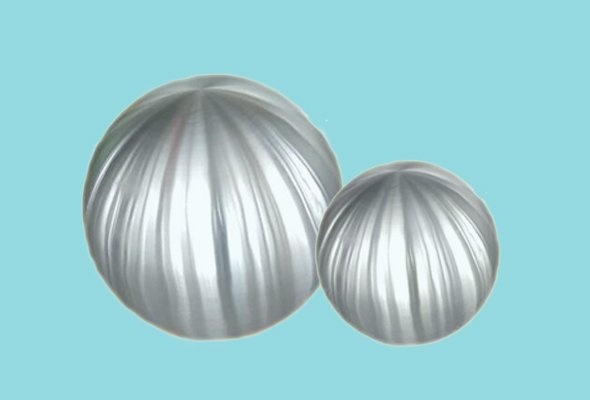 Are you looking forward to having a plan or coming up with an idea to purchase aluminum corona shielding spheres for laboratory, bushing, power transformer manufacturing?
Check out the following buyer's guide for high voltage test engineers, operators and beginners, we'll offer you the high quality corona shielding sphere with 24/7 custom service to fit your drawing ideas and plans.
Contact our Highv team today to get your corona shielding solutions and details.
What is a corona Shielding Sphere
A corona shielding sphere is also known as corona shielding ball and used in high voltage bushing and power testing equipment, which are mainly made of aluminum alloy.
Generally the corona shielding sphere needs to be polished bright to achieve more smooth and no burr surface finish to ensure better corona shielding effect.
Corona shielding sphere is widely used on the end fittings of high voltage bushings and other high voltage testing equipments. High voltage can result in unwanted noise and corona, so corona shielding spheres are needed.
Corona shielding sphere is suitable for the voltage form of alternating current (AC), which can distribute the high voltage evenly around the object to ensure that there is no potential difference (PD) between the various parts of the sphere.
How Does a Corona Shielding Sphere Work
The corona shielding sphere is widely used for high voltage bushing and equipment to suppress corona effectively.
At sharp point (like bushing head) the electric field is high which results in corona. Aluminum corona shielding sphere should be installed at this point.
The larger outside diameter, smooth polishing surface finish of aluminum corona shielding sphere can help control the local electric field.
So electric field gradient reduces and suppresses the corona. As the testing voltage increases the outside diameter of the required corona shielding sphere must also increase to obtain better corona control effect.
Highv has rich decades of experience in corona shielding sphere design and shielding solutions technology, uses advanced manufacturing equipments and high efficient drawing software, which can make sure user's every project to run more smoothly, safely and efficiently.
What Materials Can Be Used For Corona Shielding Sphere
Material Available:
| | |
| --- | --- |
| Aluminum | 1060 |
| Aluminum | 6061 |
| Aluminum | 6063 |
| Die Casting Aluminum Alloy | AL101 |
| Copper | C11000 |
| Copper | C12000 |
| Stainless Steel | SS304 |
| Stainless Steel | SS316L |
Corona Shielding Sphere Technical Parameters
Product name:
Corona shielding sphere/ball
Service:
OEM and ODM is available
Raw material:

Aluminum: 6061/6063/3A21/1060

Copper: C1100
Standard: JIS, DIN, ASTM, BS, ISO, AISI, GB

Sphere wall thickness:
2.0mm-10.0mm
MOQ:
1 Piece
Surface treatment:
Polished Bright/Galvanized/Color painting/Coating insulating varnish
Packaging:
Steel pallet, wooden pallet and cases with fumigation, wooden cases, etc
Delivery time:
Within 15-25 days after receiving order deposit payment
Transaction term:
EXW, FOB, CIF, DDP, etc.
Payment term:
T/T, L/C, West Union
Product application:
Power transformer, high voltage bushing, high voltage test systems, etc
What Are The Advantages of Corona Shielding Sphere
High Quality: The aluminum sphere surface roughness is low and the dimension tolerance is small.
Low Cost: High material utilization and low production cost.
Compared with CNC machining, rotary press and pipe bending process can save 20%-50% of materials, up to 80%, and reduce the cost by 30%-70%.
What Is A Corona Shielding Sphere Used For
HIGHV custom made solutions and aluminum corona shielding spheres are widely used for below different high voltage fields:
High voltage bushing
GIS
Substation
Power transformer
Current transformer
AC voltage test transformer
Voltage transformer
Power cable (accessory)
High voltage laboratory (High voltage test equipment)
What We Can Do For Your Corona Shielding Sphere Project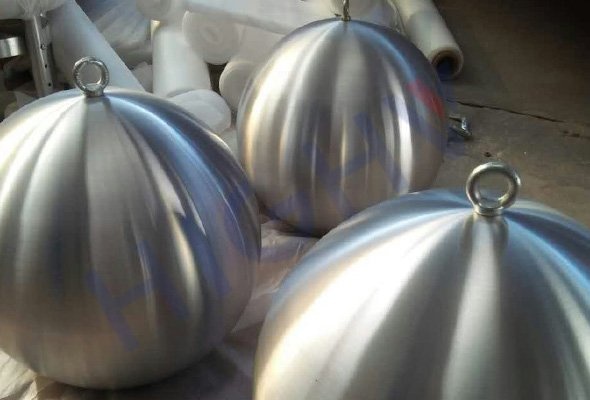 | | |
| --- | --- |
| Product Name | Corona Shielding Sphere |
| Material Used | Aluminum |
| Surface Finish | Polishing Bright |
| Application | Power Transformer |
| Delivery Country | Indonesia |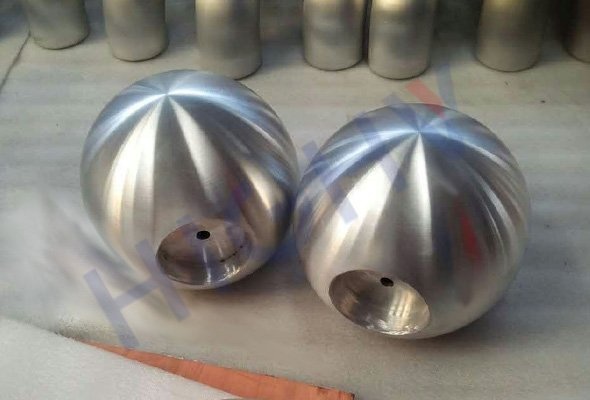 | | |
| --- | --- |
| Product Name | Corona Shielding Sphere |
| Material Used | Aluminum |
| Surface Finish | Polishing Bright |
| Application | High Voltage Laboratory |
| Delivery Country | Germany |
What Is Corona Shielding Sphere Packaging?
Highv has professional packaging team who can adopt developed packaging technology and packaging style to ensure the corona sphere packaging quality.
Standard sea packing, the corona sphere packing can be done by wooden case and carton box. The wooden case and corona spheres contact parts must be padded with foamed paper or rubber. Wooden case four corners shall not be smaller than the size of the corona balls. Corona shielding sphere's surface is wrapping foam paper, and four sides contacting with wooden case with foam mat protection.
In addition, clear labels are tagged on the outside of the packages for easy identification of the corona shielding sphere measurements and quality information.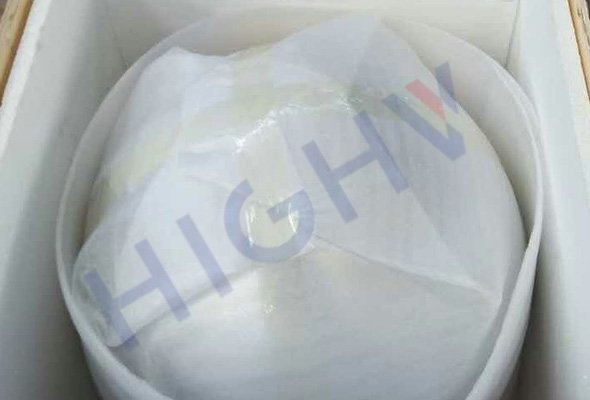 How To Choose Corona Shielding Sphere Manufacturer
As the one of leading corona shielding sphere manufacturers in China, Highv is professional at manufacturing and supplying of aluminum corona rings and shields with 30 years experience.
The engineers expert team are skilled at AUTO CAD, PROE, SOLID WORKS and UG softwares for your corona shielding sphere design and production.
You will get the high quality corona shielding ball with affordable price from us.
HIGHV offers complete corona shielding solutions, 24/7 one-to-one free service and support, which is available free.
How To Buy Corona Shielding Sphere
1. Consult: We will recommend the most suitable solutions and corona ball moulds to you after being informed by your inquiries.
2. Quotation: We will offer you with our detail quotation according to the consulted corona sphere. You will get the most suitable specifications, the full support and the affordable price.
3. Process Evaluation: Buyers and our side carefully evaluate and discuss all the details (technical parameters, specifications and business terms) of the order to exclude any misunderstanding.
4. Placing Order: If you have no doubt, we will send you the proforma invoice, and then we will sign a contract with you.
5. Production: We will arrange the corona shielding sphere production immediately once receiving your signed purchasing contract and payment deposit. The coming news about production will be updated and informed to the buyer during the corona sphere production.
6. Quality Control: The spirit of our company is that safety is the foundation of production and quality makes customers. We pay more attention to quality support, supply scope, inspection, testing standard, shipment packing, after-sales service.
7. Delivery: We will arrange the delivery as the terms in the contract after the confirmation by the buyer.
8. Custom Clearance: We will supply and deliver all the necessary shipping documents to the buyer and ensure a smooth customs clearance.
9. Support and Service: We will offer professional technical support and free service by Phone, Email, Skype, WhatsApp, Online Live Chat, Remote Service. We also have door-to-door service in some areas.
How To Design Aluminum Corona Shielding Spheres For 460kV Terminal Bushing
Aluminum corona shielding spheres and balls are the most important part to control the electric field on the head of 460kV transformer terminal bushings.
Aluminum corona shielding sphere is designed as a aluminum alloy ball whose axis lies along the shank of 460kV transformer terminal bushings.
The three main design parameters of aluminum corona shielding sphere which determine the magnitude and location of maximum surface electric field are aluminum corona shielding sphere outer diameter, spheres wall thickness and distance of aluminum corona shielding sphere from the high voltage end.
Impact of each factor is studied in detail while design the optimization model of corona shielding sphere.
If designing the aluminum corona shielding spheres for transformer's bushings still seems overly complex, the best thing to do is consult an design and manufacturing expert.
Need More Corona Shielding Solutions