To some degree, exquisite aluminum corona ring and shield packaging reflects the manufacturers' service. It greatly influences the client's next purchasing orders and plans.
The standard sea packaging of corona rings and aluminum corona shields should provide strong protection to the packaged cargoes from any form of damage during the transportation.
As you know, more and more customers are likely to order a product with stable and utility packaging from their suppliers.
Exquisite and stable packaging also becomes the supplier ability and helps to distinguish the product from different competitors.
When deal international business with Chinese factories, if you are worried about the quality of aluminum corona rings packaging. If yes, here is the right place you come to visit.
Without further ado, let's jump straight into the topic to find the right solutions on corona ring and shield packaging.
Usually, the wooden case and carton box are the two main types for corona ring and shield packaging.
Before placing the aluminum ring and shield into the wooden case or carton box, the product body is packaged with foamed paper firstly.
Wooden case and carton box four corners shall not be smaller than the outer diameter of the corona ring and shield.
Corona ring and shield's surface four sides contacting with wooden case and carton box with foam mat protection.
In addition, clear labels are tagged on the outside of these packages for easy identification of these rings and shields measurements and quality information.
In addition, the big and strength pallet will be used for placing the cartons boxes. It will help packaging more stable during the transportation.
The fumigation wooden pallets and non-fumigation pallets are two kinds of wooden pallets types.
Because of the limit and customs requirements of various countries, so non-fumigation wooden pallets are widely used for carton boxes base support.
What Are The Best Materials Used For Packaging
Paper and cardboard is the most popular material that people use for the manufacturing process of packages.
Low cost is the key reason why people tend to go ahead with this option.
People who are focused on making their products environmentally friendly tend to proceed with paper and board.
So we could choose carton box for packing light weight corona rings and grading rings.
If you're looking for the best way to ship your corona ring and shield, wood case and pallet packaging is your best choice.
Wood packaging has been used for centuries in the preparation, packaging, storage, and transportation.
This is mostly due to all the awesome benefits wood packaging entails like low-costs, high strength, helping the environment, as well as ease of use.
Wooden cases and pallets are an awesome option for shipping corona ring and shield because they offer many perks like a higher efficiency for large dimension products and they are recyclable.
What Programs Do You Use To Design Corona Ring And Shield Packaging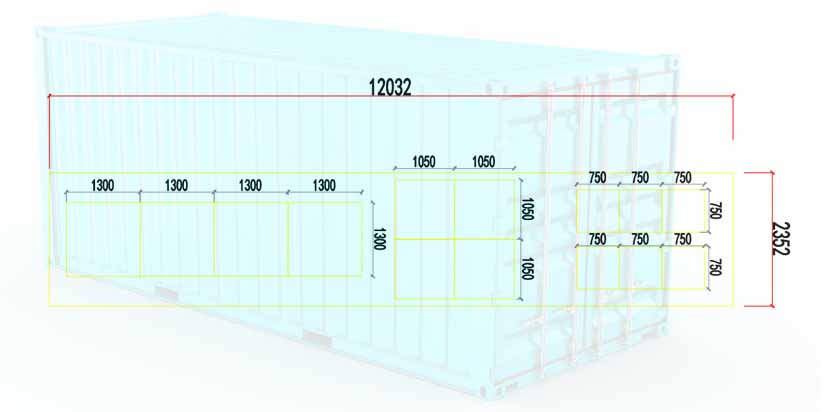 There are many programs can be used to design stable quality packaging.
The different programs of packaging design are as follows.
Auto CAD is one of the most popular software program for products packaging design.
The large library of standard of CAD can help us for both products design and packaging.
We can deal with automatic dimensions in Auto CAD program. This step can save our time.
Another program is making the drawing draft by hand for packaging design.
Usually plant engineers will design the draft drawing according to products outside dimensions.
These data includes ring and shields' maximum outer diameter, total height, products packaging quantity, maximum bearing capacity of packaging, etc.
HIGHV team can also help design 3D packaging model for you before shipment.
What Is The Difference Between Product Design And Packaging Design
China manufacturers should be mindful about product design.
Aluminum corona rings and shields are the most important component to control the electric field on the equipment.
If designing the ring and shield still seems overly complex, the best thing to do is consult an design and manufacturing expert.
HIGHV is one such specialist, with years of experience creating aluminum corona rings for a range of customers.
Our professional engineers team are skilled at AUTO CAD, PROE, SOLID WORKS and UG software.
We are able to design, develop, produce and deliver products according to customer detailed drawings, samples or just an idea.
Now you have a clear understanding of product design when you learn more about HIGHV blog.
While keeping that in mind, it is also important to understand what is meant by packaging design. Packaging design is mainly used for marketing sales.
This is where you design the outer package of the corona ring and shield.
You are designing it in a unique and interesting manner so that you will be able to grab the attention of potential customers towards what you offer.
You are not the only one manufacturer who is offering the same product to the global market. You have to deal with tough competition. Therefore, you need to present what you offer in an eye-catching design. Product packaging comes into play in such a situation.
How About The Corona Ring And Shield Packaging Cost
When it comes to international trading business, one problem we must solve is the products packaging cost.
Some Chinese suppliers like to make the quotation list including this cost item on it.
In common sense, the wooden case cost is more higher than simply carton box because of itself production process.
Firstly, the inquiry of products from customers can decide which type of packaging will be used.
Secondly, we need to know how many packaging case will be used for this request cargo.
Thirdly, we can help calculate the total price of all packaging here.
At last, the detailed quotation will be sent to customers for reference.
What Is The Packaging Dimensions For Shipment
Just as above topic mentioned, wooden case and carton box are the two main types for corona ring and shield packaging.
Let us take an example.
The 3mm wall thickness ring's outside diameter is 1000mm, ring tube outside diameter is 200mm. So ring inner diameter will be 600mm.
And one customer ordered 3 pieces of these same size rings.
Here we help them use one good quality wooden case for packaging and shipment.
So after inner packing of 3 pieces rings, the final accurate dimension of this wooden case would be as follows:
Length is 1093mm, width is 1076mm, total height is 773mm.
Here we can figure out the measurement of this wooden case. Total measurement is 0.910m³.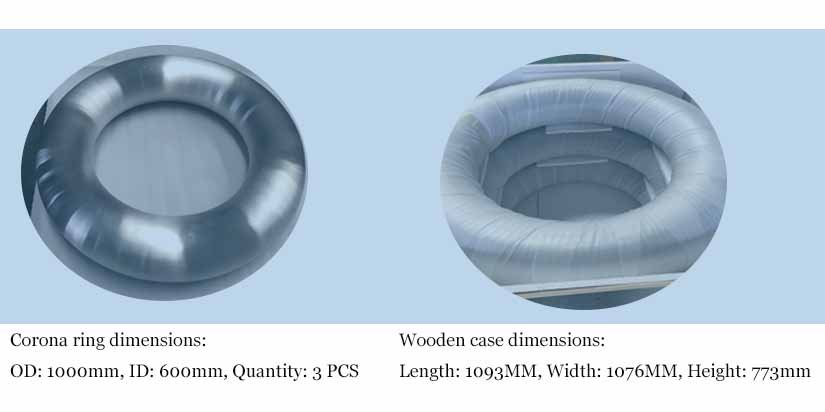 More dimensions of rings packaging, you will know more about it soon.
How Can Corona Ring And Shield Packaging Be Improved
There is always the theme which are often discussed between customers and suppliers.
You should check the raw material and stability of each packaging.
Then the low cost of corona ring packaging design and production should be considered here.
If customers want to save the packaging cost and do not accept the harden one, the products loss due to the packaging damage will result more problems.
When the ship arrived in sea port, nothing can be done. Only product claims issue can be solved. This is something that we do not expect to see, right?
If factory's packaging is unable to meet customer expectations, then supplier should spend more time to search the reasons how they influence the result.
So quality sea packaging will help to improve the look and feel of supplier's packaging by enhancing the original design and special parts on it.
For example, we should use more metal bending plate to lock the wooden cases. And more heavy duty materials will be used for wooden case production.
How To Open The Packaging Case Before Installation
After all corona rings and shields are delivered to one high voltage testing center, the first thing to do is opening the packaging of all cargoes and checking the quality of goods.
After everything is getting fine, testing hall engineers should arrange the following corona ring and shield installation process.
We want to say that it is easily for carton box packaging opening. Only need the sharp knife to cut the carton paper with adhesive tape.
But some wooden case packaging is more difficult to open without using special skills and you should take proper precautions before opening it with your hands.
You can use a straight screwdriver to open it safely.
The sharp and heavy cutting tools are not allowed for opening the wooden case. Because it will cause the damage of the rings.
You may also consider wearing protective gloves to protect against any injuries to your hands.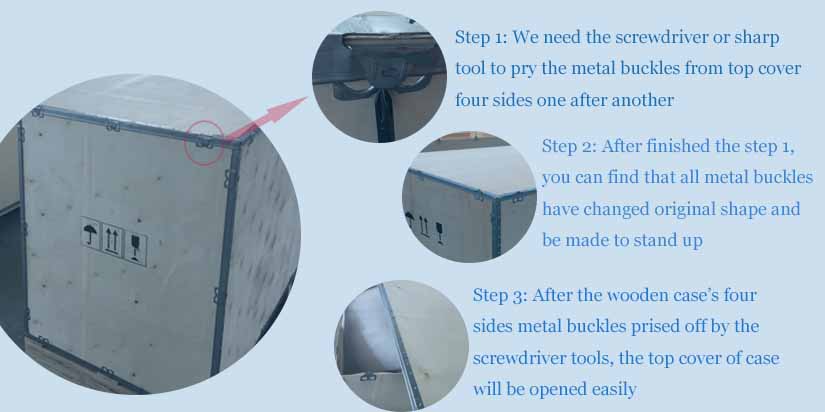 Clearly, other questions should be considered when we discuss the topic of corona ring and shield packaging.
Just like the corona ring and shield design, the packaging is still also the important part during the supply management.
With a proper understanding of every concept in this article, you can easily get professional corona ring and shield manufacturer in China who guarantees you stable and high quality packaging here.