WORLD'S LEADING CORONA RINGS MANUFACTURERS AND SUPPLIERS
Corona Rings And Grading Rings Manufacturing Expert
Highv is one of the professional corona rings manufacturers in China, we are top leader aluminum corona rings factory, corona shielding rings and grading rings suppliers.
30000+ Projects Delivered
What Corona Rings And Shielding Products We Have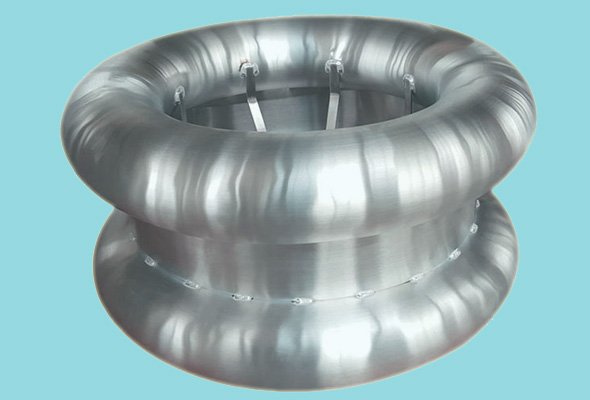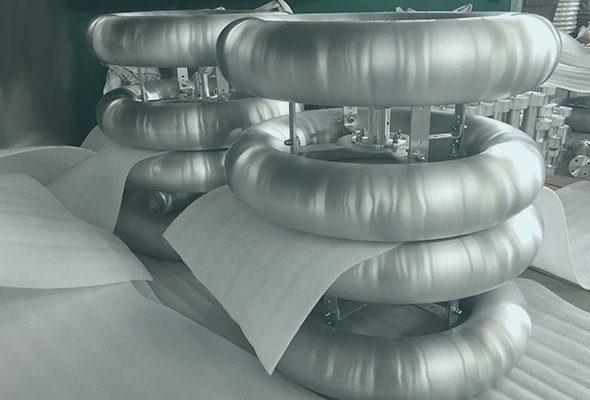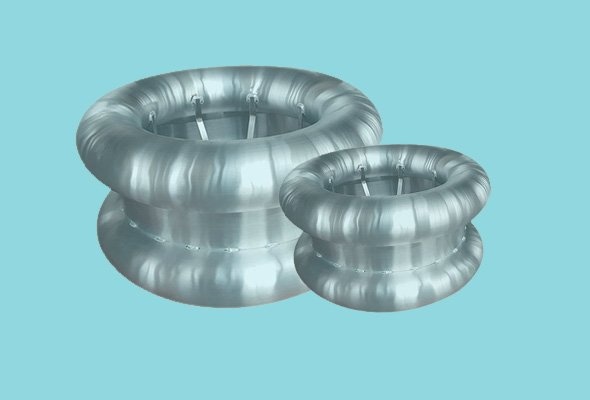 Aluminum Anti Corona Rings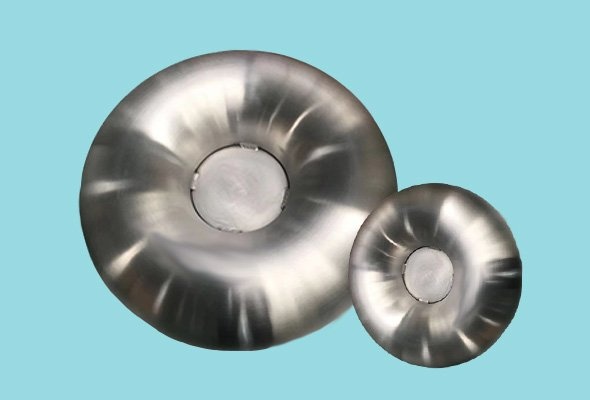 Masters In Corona Rings And Shielding Components Manufacturing
Highv is a professional manufacturing expert since 1993, we are top leader Chinese aluminum corona rings factory, corona shielding solutions supplier, aluminum corona shielding rings and grading rings manufacturer.
We continue to supply corona shielding control products, including aluminum corona rings, grading rings, aluminum corona shielding rings, aluminum corona shields to hundreds of industries for:
• Power transformer, voltage transformer and current transformer
• GIS (gas insulated switchgear)
• High voltage laboratory (high voltage test equipment)
• Impulse voltage generator system
• Current generator testing system
• Substation and high voltage transmission line
• Surge arrester and lightning arrester
• High voltage capacitor banks and dividers
• High voltage bushing
• Insulator
And so much more! From aluminum pipe and plate materials to aluminum corona rings, here we can help you all corona shielding solutions.
Corona rings are mainly made of aluminum alloy, which are widely used in high voltage test equipment and power systems. Such as high voltage laboratory, substation, high voltage transmission line, AC voltage system, etc.
Aluminum corona rings polishing bright surface can ensure better corona control effect.
Grading rings can be divided as die casting type and pipe bending ones, which is suitable for insulator, surge arrester, current transformer, power transmission and transformation line, etc.
Grading ring's main purpose is to reduce the potential gradient along the insulator, preventing premature electrical breakdown.
Aluminum corona shielding rings, they are also known as aluminum electrodes.
According to the design drawing and requirements, Highv professional team will help you confirm the best aluminum corona shielding ring solutions for every high voltage project.
It is designed for high voltage test purpose, to ensure better corona shielding effect.
Product Name: Corona Shielding Cover
Raw Material: Aluminum/Copper
Size: Customized
Corona shielding sphere is also called corona shielding ball.
It is designed for high voltage test purpose.
Highv, Management with western-think, is capable of supplying world class standards when it comes to aluminum fabrication.
Aluminum corona rings, also called aluminum anti corona rings, they are the toroids of conductive materials, usually aluminum alloy, which are attached to a terminal of high voltage equipments.
Aluminum Anti Corona Rings
The role of the aluminum anti corona rings are to distribute the electric field gradient and lower its maximum values below the corona threshold, preventing corona discharge.
When it comes to aluminum corona shields production, we get that you need long term partners, not just suppliers. HIGHV offers aluminum corona shields with a fast and efficient method for global users.
Need Help With Easier Corona Rings And Corona Shielding Solutions?
We Are Experts!
6 Key Reasons Why Fortune500 Companies Choose Us
Over 28 Years Design & Manufacturing Experience
Having carried out precision and rapid manufacturing for over 28 years, our expert team have built up rich experience. We can handle all types of high voltage corona rings and shielding parts projects. Check Case Study
One Stop Corona Rings And Shielding Solutions
We offer metal raw materials analysis, corona rings and shields products designing, sampling, manufacturing, QA, logistic, Keep advising not just manufacturing. Check All Corona Shielding Solutions
HIGHV QC department specializing in quality control to guarantee the quality of each custom made corona shield product. Check Our Quality Management
24/7 Online Support & Free Quote
A complete set of customer management system support.
24/7 service, also easily face to face meeting, fast feedback.
We offer continuous products development and support, keep update your new idea, commit an upgrade service.
The only place where you'll get the perfect corona shielding solutions for all your high volatge industry needs.
Your Review Is Important for Us!
Please kindly send your testimonial to Highv team.
The corona rings products are very accurate according to the Solidworks drawings, and HIGHV team is very professional, ask me every detail before production patiently. It is very lucky that we find this supplier!
I am absolutely satisfied with your good service, quality of shielding components and your professional skills. The delivery time is fast and we work easily with HIGHV. Thank you for everything! I will send you next order soon!
Hello Jack, We received the corona shields this Monday and we are very happy with the quality of your work. I will create two more drawings within the next month for two more sets of four shields for the next two larger sizes we will need in the future. I look forward to working with you again soon. Thanks again!
Develop Your Custom Corona Rings And Shielding Components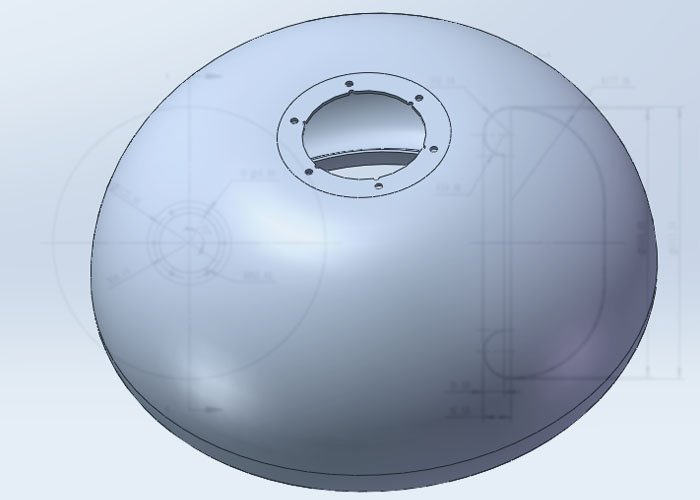 If you have any new designs, you can send us detailed 2D & 3D drawings or samples. Our team of expert is here for you. Ask one of our design, engineering, and manufacturing experts your corona rings and shielding parts related questions.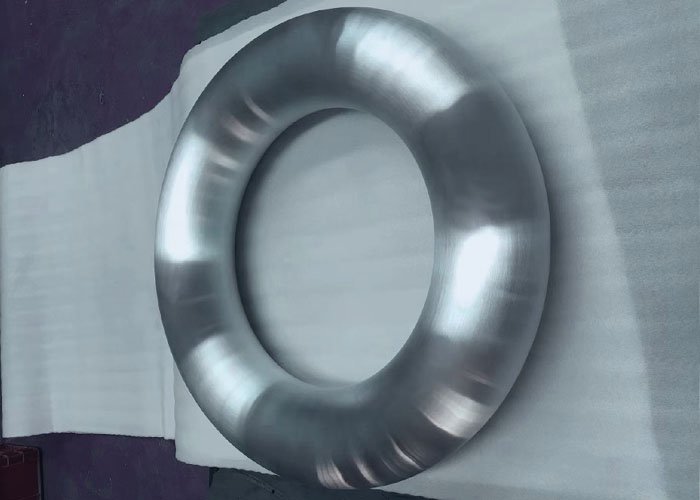 Already have one corona ring in your mind with adjustments that are ready for production? Let us guide you through customizing corona rings we already produce. Get your instant quote to start your customization journey.
Get All Resources About Custom Corona Rings & Shielding Components
When it comes to aluminum corona rings production, Highv's 30 years of manufacturing experience really shows. Let's introduce how to make aluminum corona ring here.
When deal international business with Chinese factories, if you are worried about the quality of aluminum corona rings and shields packaging. Here is the right place you come to visit.
Corona rings and shield parts surface treatment is one of the major factors that every buyer should consider when purchasing them from China market.
The easiest way to find your aluminum corona rings manufacturers in China is by searching " aluminum corona rings manufacturers China" in google.
Your corona ring supplier should provide you the best solution as soon as possible.
Your aluminum corona rings manufacturers should provide competitive price and good service to support your high voltage projects.
If the mould is ready on stock, the MOQ will be less. 1 piece corona ring is workable.
If you need customized ones, the trial order MOQ is will be negotiated.
It depends on your aluminum corona rings order total quantity.
Usually from the start of the order to the completion of production for about 2-3 weeks.
For 24/7 monitored technical support on products and corona shielding solutions
Email us or call us any time, any day.
We'll have your problem fixed in short time.
The first and most important among our pre-sales support is, at every stage, providing comprehensive information for you, communicating with you to determine your unique products needs, finally helping you to make the most reasonable purchasing decisions.
For example, when you want to purchase aluminum corona rings from Highv, the following information should be clarified before order:
Detailed Drawings (CAD/PRO-E/UG/SOLIDWORS software support)
Application (High Voltage Bushing, Power Transformer, etc.)
Material Grade (Aluminum Alloy, Stainless Steel, Copper, etc.)
Dimensions (Tube Wall Thickness, Outer Diameter, Others)
Surface Treatment (Polishing Bright, Blue Color Painting, Galvanized, Coating Insulating Varnish, Anodic Oxidation, etc.)
Production Type of Corona Ring (Pipe Bending or Pressure Die Casting)
Voltage Class (170kV, 230kV, 500kV, 800kV, 1100kV, etc.)
Packaging Type (Carton Box, Wooden Pallet, Wooden Case)
Delivery Time (15-20 Working days After Confirmed The Deposit)
Quoted Term (EXW, FCA, FOB, CFR, CIF, DDP, etc.)
If you want to buy other products from us or require service support, please don't hesitate to contact us at any time.
The spirit of our company is that safety is the foundation of production and quality makes customers. We pay more attention to quality support, supply scope, inspection, testing standard, shipment packing, after-sales service.
We have passed ISO9001 quality management system certification.
Quality Control Process:
1) Checking the metal raw material after they reach our factory- Incoming quality control
2) Checking the details before the production line operated
3) Have full inspection and routing inspection during mass production-In process quality control
4) Checking the goods after they are produced- Final quality control
5) Checking the goods before shipment
At the same time, we will help take photos and shoot videos for you if you need. Every corona ring and shielding product will be fully assembled and carefully tested before packing and shipping.
Looking For Solutions In Corona Rings And Shields Industry
Our professional technical engineers team means we are available to you at any time! We can answer your questions about our products and solutions or offer comprehensive service for you.